Cassandra Martin-Himmons
Self-Care For Beginners: 5 Ways To Create A Self-Care Routine
As a beginner to self-care, do you ever find yourself overwhelmed and don't know where to start?
Then you're in the right place. One of the easiest ways to begin a self-care practice is to create a routine.
One of the best things about this is that your self-care routine will be personal to you, as it focuses on your specific needs.
This post will focus on what you need to do to make sure that the self-care routine that you establish is not only effective but that it also works for you. Because the last thing that you want is to create a routine that is overly complicated and stresses you out. Because as you know, here at the Making Time blog I like to make sure that you have the tools necessary to manage your stress before your stress manages you.
Start With A Goal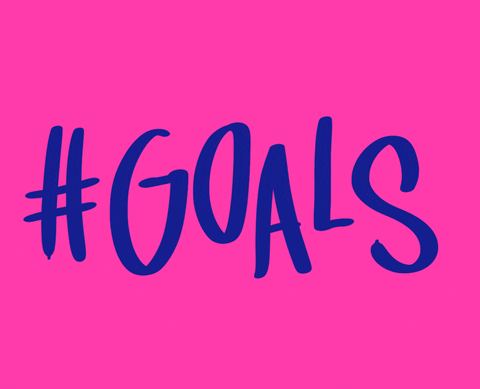 Setting and reaching goals is the way that you progress through life. So, the first thing that you should do when deciding to incorporate self-care into your life, is to figure out what the outcome is that you'd like to achieve.
That outcome is the basis for your goal. Are you interested in self-care to eliminate stress and anxiety? Or, perhaps you're looking to develop a habit such as drinking more water. Whatever your goal is, write it down.
You should also consider writing down why that goal is important to you which is a great motivator and can help you achieve it. If you're like me - a visual person, you might even consider creating a vision board dedicated to your self-care routine and goals.
Brainstorm
Once you have your self-care goal in mind, you should brainstorm all the ways that you can achieve that goal. By having a list to work with, you'll also be able to refer to it when you need a little inspiration; leading to less stress which is what self-care is all about.
Do What You Enjoy
When you're creating your self-care list, it's important that everything on that list are things that you enjoy because they feed your mind, body or soul. It's fine to add things like meditation or yoga, but if you don't enjoy them, not only will you be miserable (which is the exact opposite of what self-care is supposed to do) you're also not going to keep doing them.
We're all unique individuals, so self-care is different for everyone. If the things that relax you and provide you with a sense of peace aren't 'traditional' self-care activities, that's okay. If you enjoy it, it's not unhealthy and it doesn't hurt anyone else, go for it!
Begin At The Beginning
Of course, we all wanna do the fun stuff! But, when you're just getting started with self-care, it's a good idea to stick to the basics and then add in the fun stuff. Those basics are the core principles of health - sleep, diet and exercise.
Sleep is one of the cornerstones of good health and it's essential for our mind and body. Think about it, when you have a couple of sleepless nights, how do you feel?
Continue to not get enough sleep and you may be more inclined to indulge in junk foods, you'll definitely feel constantly tired and over time you'll have a weakened immune system. So, by focusing on improving your sleep, you'll automatically start to improve your overall health.
The same can be said for diet and exercise. Don't make drastic changes right away to make your adjustment easier. Instead focus on making small changes such as drinking more water, finding an exercise that you like or eating an extra piece of fruit each day.
Once you've mastered the basics, you can then move on to your more specific goals.
Mix It Up
Flexibility is key when starting a self-care routine. If you try to follow a rigid schedule, it's not going to work. Maybe you start out by doing something small a few days a week and then work your way up to doing some type of self-care for yourself every day.
Keep in mind that there are going to be days when you don't feel like doing a certain self-care task. When you have one of those days, refer to your brainstormed ideas and pick something different that will help you to achieve the same goal. By staying flexible and mixing it up when you need to, it will increase the chances you'll stick to your self-care routine.
For instance, maybe your goal is to increase your ability to relax and unwind after work. Normally you might have a deep breathing session, but not today. Today, you'll listen to your favorite tunes. And if that doesn't feel right, then pick another idea off of your list because the last thing that you want is for your self-care routine to become boring.
So that's it, these tips will help you establish an effective self-care routine. Remember not to focus on too many things at the same time. Self-care takes time to build up as a habit. Like everything, the more you do it, the more ingrained it'll become into your daily routine.
Let's talk, how did you start your self-care routine? Let me know in the comments section.
Cassandra Martin-Himmons is a trainer, wellness coach and consultant who believes in empowering her clients and providing the tools that they need to make positive changes in their lives to manage their stress and increase their self-care. In her spare time, she enjoys papercrafting, volunteering and travel. Connect with her on Instagram or LinkedIn